Delivery
*Discounts applied after order has been received and processed. *minimum order required
We take orders by phone
(619) 920-8500
during our regular business hours.
(Monday – Saturday 7:00 am – 7:00 pm; Sunday 10:00am – 4:00 pm).
WE DO NOT TAKE CALLS for PICK-UP ORDERS DURING HAPPY HOUR
*Happy Hour Is 7:00am-9:00am and 4:20pm-6:20pm Monday – Saturday*

You may place orders on our website 24 hours a day, 7 days a week.
Once your order has been received and processed by our dispatch, the driver will confirm your delivery time* by phone.
After confirmation, the customer must be available at the specified address for the delivery time.
*All times are approximate and may be affected by traffic.
We do not allow pick up or delivery outside of normal store hours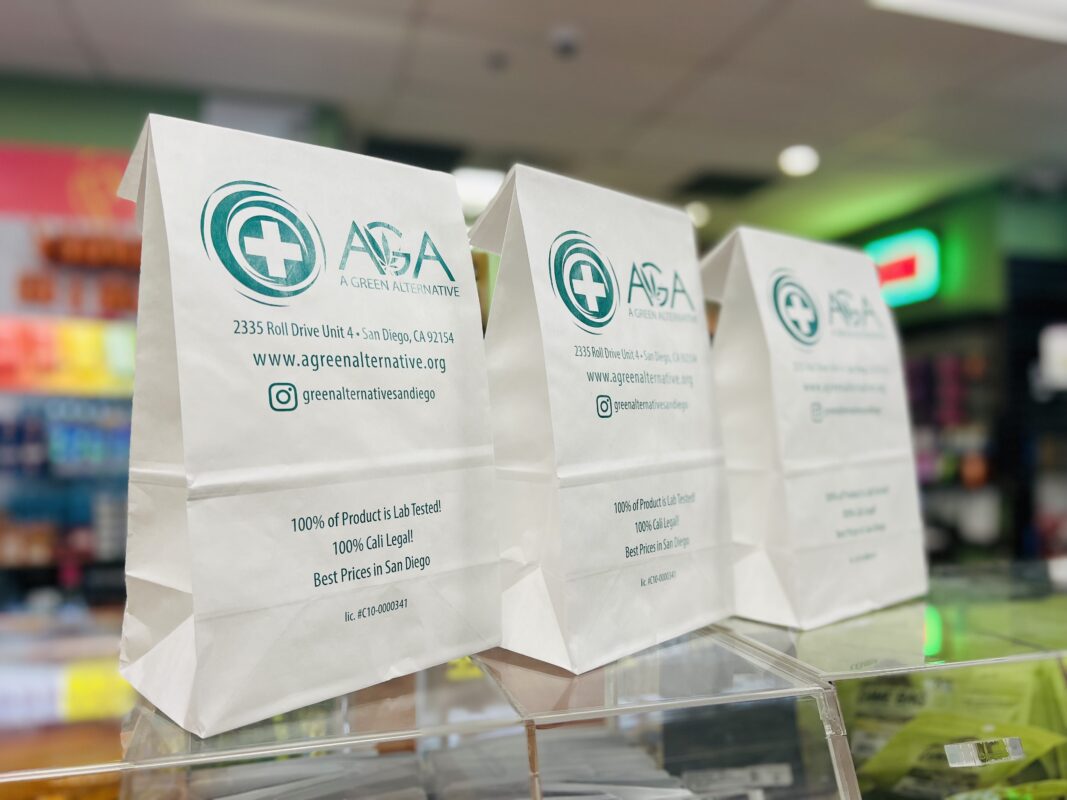 Getting a Delivery
Hours:
Phone orders: Mon- Sat 9am-7pm Sun 10am-4pm.
Online orders: 24 hours a day 7 days a week
Delivery Hours: Mon-Sat 9am – 7pm || Sunday 10am – 4pm
$30.00- Order minimum all areas. Certain zip codes have high minimum 
$2.00 Delivery Fee Also Applies
Delivery Payment Options: We accept "PIN Based" Debit Cards and Cash.
CLICK HERE FOR MINIMUM ORDER AMOUNT
OUR Mission
Safety Guidelines
Abuse of the service or our staff will result in denial of service.
Driver carries no product other than your order.
Order must be final when you click 'submit'.
Driver vehicles have security cameras and are tracked via GPS through security headquarters.
Drivers retain the right to refuse service to anyone.
Maximum order is 1oz./flower or 8000mg of any product make from concentrate. Edibles, wax, vapes, carts, sugars, etc, or an equal combination of those items/quantities. Maximum 10 pre-rolls per order.
We may have to cancel or  postpone deliveries to the next day due to high amount of orders
We will only deliver to a residence, your work or hotel where you are checked in.  Addresses and contact numbers will be verified.
Our drivers will have dispensary name badges  and not in a marked car. Drivers are randomly and anonymously followed by our trained safety personnel to ensure best practices.
Deliveries are packaged in pharmaceutical paper bags and clearly labeled with the customer's name and the content within the paper bag.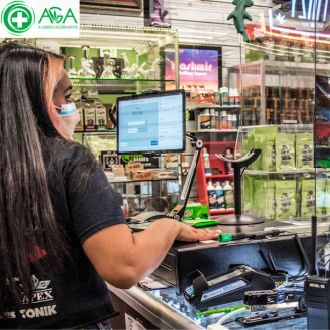 A Green Alternative delivers to the following areas
Allied Garden, Carlsbad, Chula Vista, Clairmont Mesa, Coronado, Del Cerro, Del Mar, Eastlake, Encinitas, Escondido, El Cajon, Imperial Beach, La Jolla, Lakeside, Kearny Mesa, La Mesa, Lemon Grove, Linda Vista, Mira Mesa, Mission Beach, Mission Hills, National City, Point Loma, Pacific Beach, Poway/Rancho Bernardo, Ocean Beach, Oceanside, Rancho San Diego, Otay Mesa, Rancho Santa Fe, Santee, Tierrasanta, Vista..
Call us if you're not listed and want to know if we deliver! 
Pick Up
Order online or by phone and pick up in-store at your own convenience during regular business hours:
2335 Roll Drive, Suite 4, San Diego, CA 92154; (619) 920-8500.
*Orders not picked up within 24 hours will be cancelled and must be placed again.
*Pick-up orders are generally ready within 5-30 min. after the order is placed depending on size of order and product availability. You should receive an e-mail confirming that your order was received and another when it is ready for pick-up.